FILEMAKER & SHOWTRACKER
Upon my arrival into this business, working with Tony, easily-constructed relational databases had only been available for a short time. Based on work that my predecessor had done, I started developing a FileMaker database specifically for cable: multicore, bundles, and single cables, which then morphed into incorporating equipment, consoles, cueing, and wireless microphones. At first, the important thing is cable. I often work on cable simultaneously with system flows and drawings to make sure that the totals I come up with really match what the system needs; this obviates changing the order significantly later in the build.
Here are some samples of the paperwork that ShowTracker generates for cable. These first pages are what is provided to the sound shop: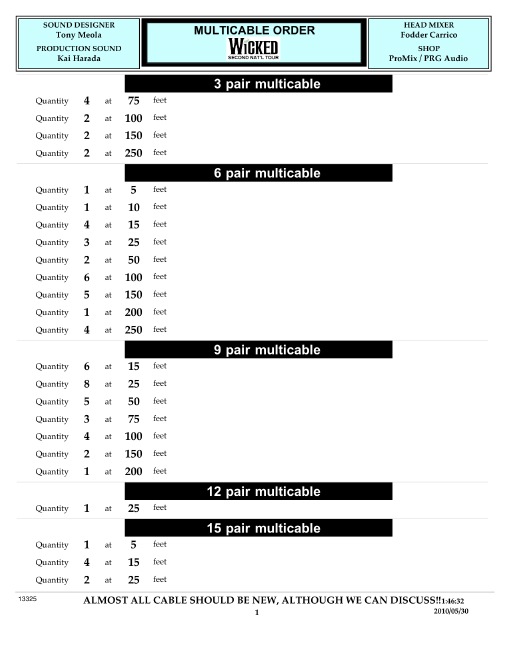 More detailed versions of the paperwork are generated for the show crew during the shop build: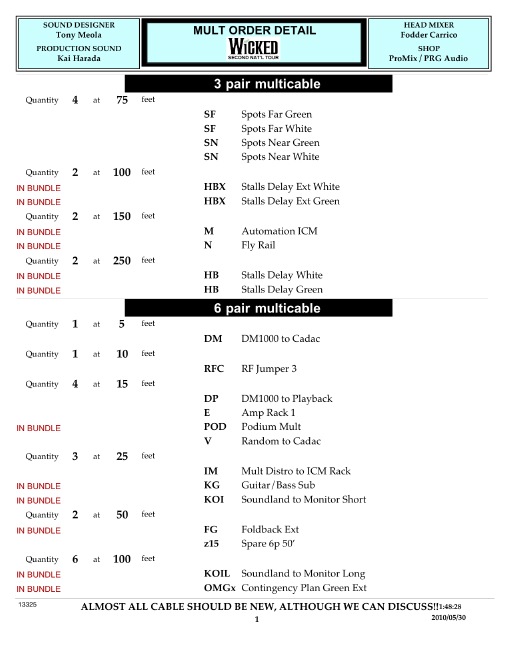 <![if !supportEmptyParas]> <![endif]>
ShowTracker also takes care of printing labels for the cables:
Bundle Sheets are provided to the cable department so that all the cable can be pulled, tested, labeled, and then bundled in an efficient fashion:
Other lists that are generated include the layout of the console (for console building, in the case of Cadac, and labeling for all consoles), as well as a list of orchestra microphones and hardware:
Once the show is up and running, there are a lot of knobs to mark; ShowTracker helps with this as well:
<![endif]>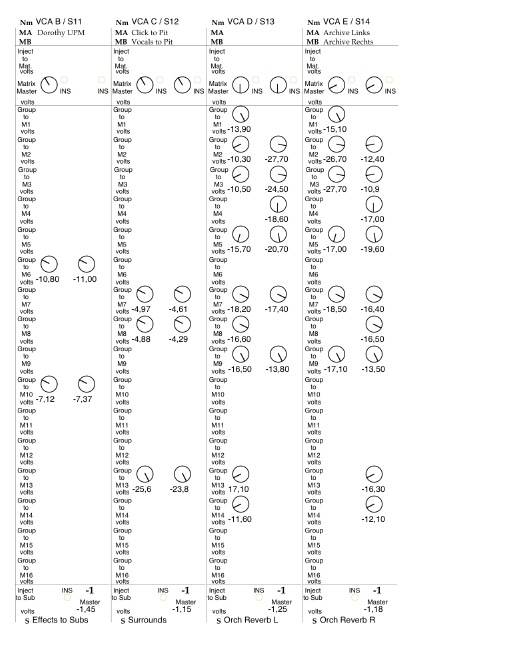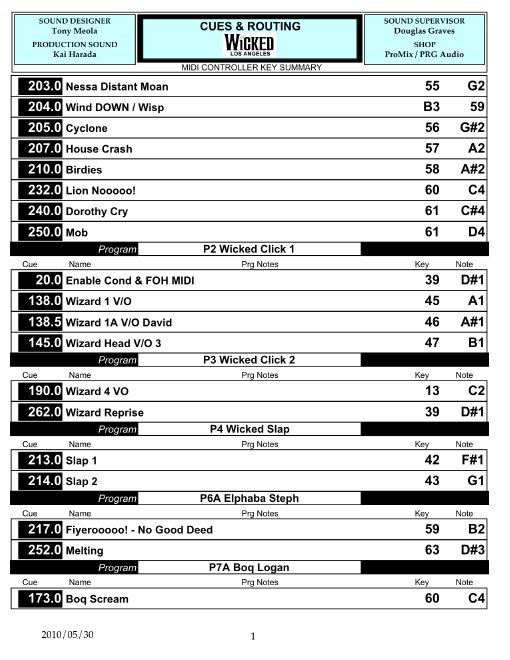 For touring shows, there are rudimentary options to inventory and print labels for boxes: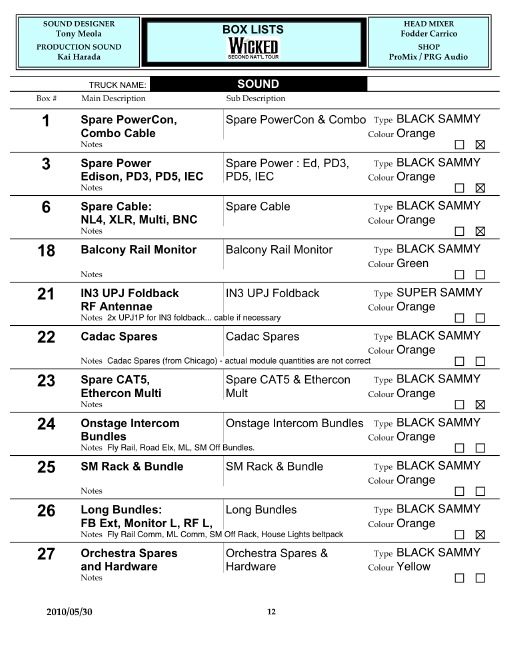 A module I developed specifically for the Touring productions tracks information for each venue the show plays: :
I think that's about it. Remember that it's really about clarity and information.